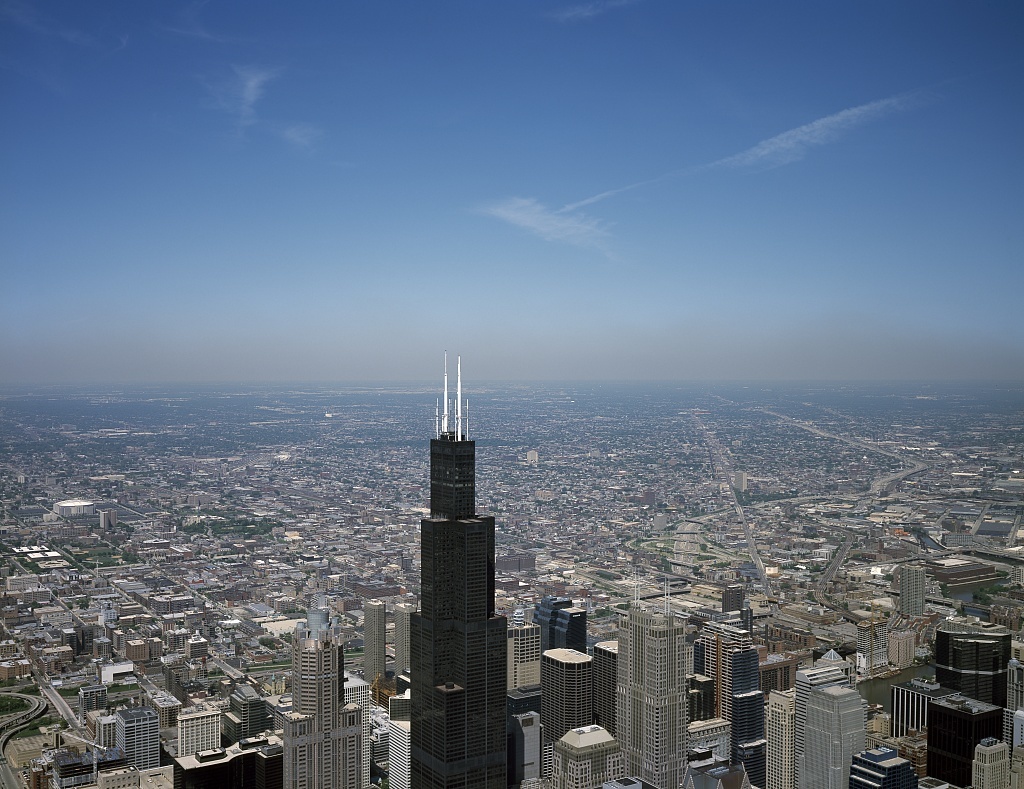 On May 3, 1973, construction on the Willis Tower, then known as the Sears Tower, was completed. The Willis Tower is located in the heart of downtown Chicago and is one of the tallest buildings in the world. Standing at 1,451 feet, it is the tallest building in Chicago and the third tallest in the United States. Its 110 stories are home to more than 100 businesses spanning industries including law, insurance, transportation, finance and more.
The original vision for the tower came to life in 1969 when Sears Roebuck and Company decided it needed a central office space for its 350,000 employees. Ground for the building was broken in 1970, and it took three years to finish. The location of the tower was strategically selected for its proximity to expressways and commuter rail lines to benefit Sears's employees, and the inhabitants of the bustling office building generated new energy in a formerly stagnant West Loop neighborhood.
In 2009, the London-based insurance broker Willis Group Holdings purchased over 140,000 square feet of office space in the building, and their contract allowed them to change the name to its current moniker. However, many Chicagoans still nostalgically refer to the building as the Sears Tower.
The Willis Tower's Skydeck is the highest observation deck in the United States. Since opening in 1974, the Willis Tower Skydeck attracts 1.7 million visitors annually. It underwent a renovation in 2009 that saw the installation of The Ledge, a series of windows that extend from the building offering views straight down over the city of Chicago. On a clear day, views can span 50 miles and four states: Illinois, Indiana, Wisconsin and Michigan.
You can learn more about the Willis Tower, including information on visiting the Skydeck, here.