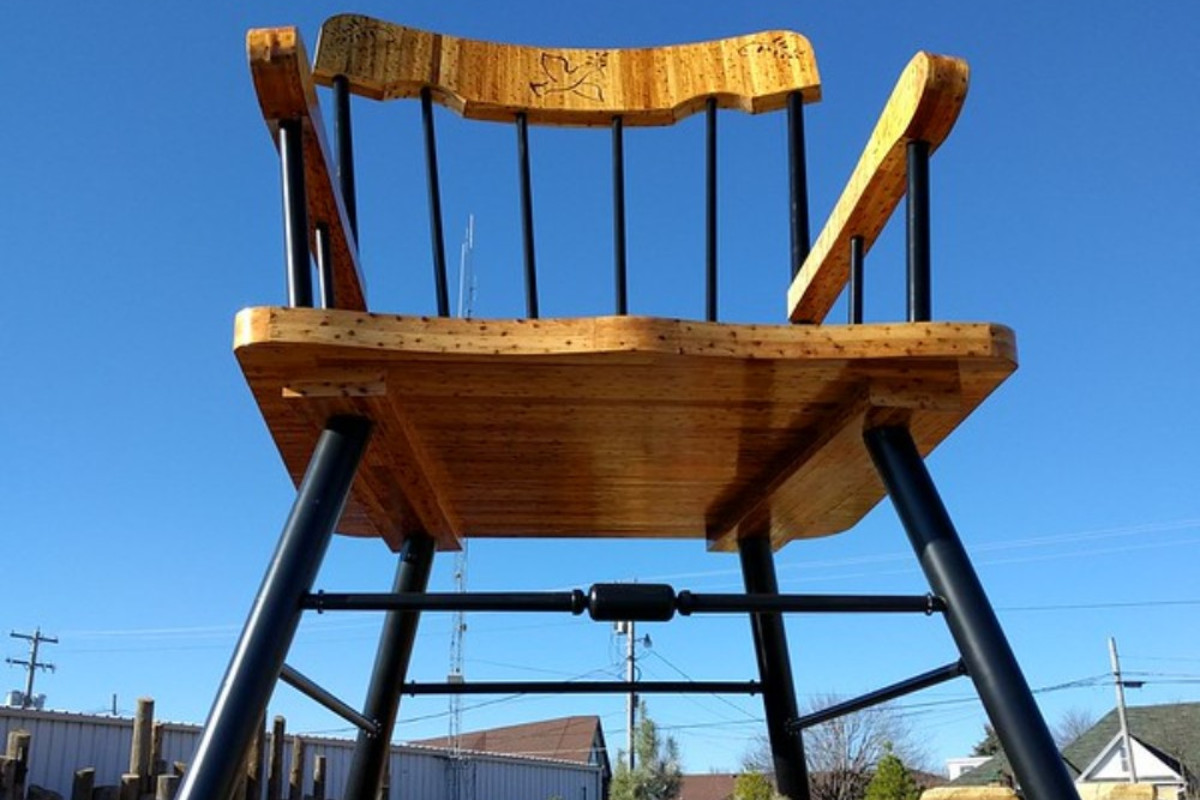 Casey, Illinois may be a small town of under 3,000 people, but the town has gained a big reputation due to the work of one local business owner.
In an effort to give back to his community, Jim Bolin and his team at Bolin Enterprises, Inc. set about creating a series of over-sized objects for residents and tourists of the city to enjoy. Thanks to the work of Bolin and his crew, the city of Casey now offers visitors an opportunity to experience more than 30 super-sized attractions around the city.
These eye-catching items have also managed to capture the attention of the world at large, with 12 of the items currently holding the designation of "World's Largest." Among the items that have secured the coveted "World's Largest" designation are the largest mailbox, gavel, pitchfork, and pair of wooden shoes.
For many of the records, the items in question needed to be functional. This means that visitors need to be able to hear the "World's Largest" wind chime make music or to help shift the "World's Largest" teeter totter. The most difficult record for Bolin's team to break was the most well-known, the "World's Largest" rocking chair (pictured above). The chair needed to successfully rock in order to receive the designation, a task which was successfully completed on October 20, 2015, but only with ten people helping to shift the chair.
Tourists hoping to visit the small city with big things will find Casey located on Interstate 70, roughly mid-way between St. Louis, MO and Indianapolis, IN. Most of the objects are located outside and can be visited year round, but Bolin recommends visiting in late-Spring to early-Fall to see the amazing landscaping at its best or during one of Casey's other holiday celebrations.
For more information about Casey's big things, click here.