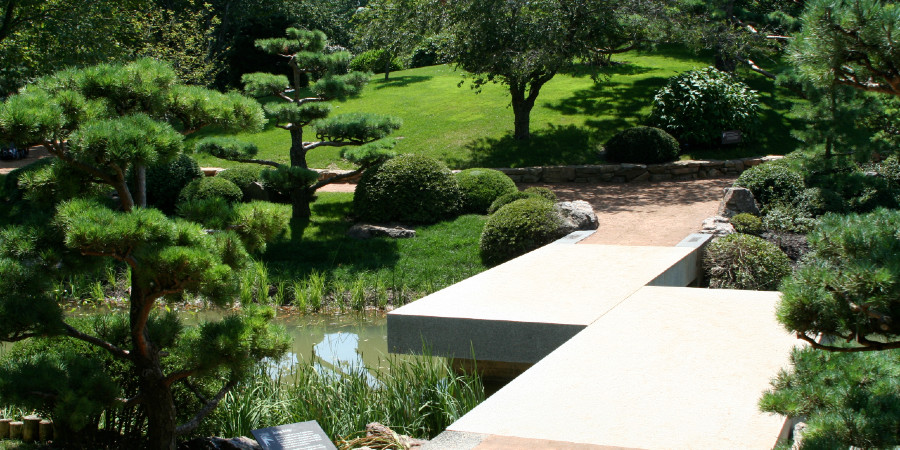 Since it opened more than 45 years ago, the Chicago Botanic Gardens has matured into one of the world's greatest living museums and conservation science centers. With more than 1 million visitors annually, this North Shore destination is worth the stop for any native or visitor to Illinois.
The Chicago Botanic Gardens is made up of 27 gardens and an additional four natural areas, which can all be reached by foot or by the Gardens' tram service. The Gardens are uniquely situated on 385 acres on and around nine islands, with six miles right on the Lake Michigan shoreline.
One site the Gardens are most renowned for is the Bonsai Collection, which boasts nearly 200 species of bonsai plants. There is also a sensory garden: an area meant for visitors to see, smell, hear and even touch the flowers and plants there . The Gardens also include a number of family-friendly attractions, like the Children's Growing Garden, a place for kids of all ages to engage with nature as they learn to water, weed and harvest plants.
No two visits to the Gardens are the same. The season, weather and a regularly changing calendar of events can all have an impact on the kinds of sights and experiences the Gardens can provide.
The Chicago Botanic Gardens are located in Glencoe and open every day of the year. Admission to the Gardens is free, but there is a fee for parking for non-members. Due to the COVID-19 pandemic, visitors much pre-register to visit. More information on the Gardens and how to visit can be found on their website here.