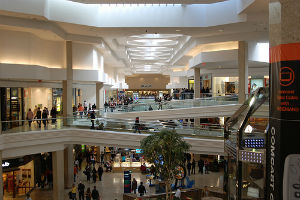 Visitors to Illinois hit an all-time high in 2017. It marked the seventh consecutive year of record-breaking tourism in the state, according to the Illinois Department of Commerce and Economic Opportunity's Office of Tourism.
In the last year, the amount of money people spent in the name of travel and fun across Illinois increased by 3.3 percent. That's an increase of $1.1 billion from 2016.
The suburbs, in particular, are thriving. Cook County saw a 3.1 percent jump in tourism spending, while in Will County, spending was up by 5 percent, according to the U.S. Travel Association's Economic Impact of Domestic Travel on Illinois Counties.
A new dining pavilion at Woodfield Mall in Schaumburg, a renovated golf course in Addison, the additional of Great Wolf Lodge in Gurnee, a slew microbreweries popping up in the Northwest suburbs and new hotels and restaurants being built are facilitating the increase in tourism in the area.
DuPage County, for instance, continues to add and upgrade attractions and venues. Tourism represents more than 23,000 employees and produces more than $2.6 billion in visitor expenditures, including $46 million in local tax receipts for communities and the county, according to the DuPage Convention & Visitors Bureau.
In the past 10 years, travelers visiting Illinois increased by more than 22 million, and tourism has become one of the state's most important industries. Throughout the state, the tourism industry supported 335,500 jobs in 2017, an increase of 18,600 jobs since 2015.