Every year, seniors in college start to weigh what their options could be if they attend a graduate program. Many factors are considered when making that decision. Illinois schools have tried to take those factors into consideration and have been ranked highly recently for offering some of the best graduate programs in the country.

Recently, the U.S. News & World Report revealed rankings for graduate school programs. The rankings are intended to help prospective students when they are looking for a graduate program of their choice. The disciplines included in the ratings are business, law, engineering, education, medicine and nursing.

Illinois was well represented throughout the rankings.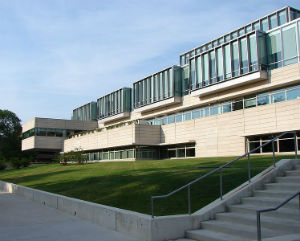 The University of Chicago Booth School of BusinessThe University of Chicago Booth School of Business and the Kellogg School of Management at Northwestern both ranked in the top five nationwide in schools to receive a master of business administration degree.

Northwestern also received a top 10 ranking for law and education. The University of Chicago joined Northwestern as a top 10 school for a law degree as well ranking No. 3 nationwide.

The University of Illinois at Urbana-Champaign also was awarded with a top 10 ranking for those looking to get a graduate degree in engineering.

Graduate students across the country and world attend Illinois schools to get a top-notch education. With these most recent rankings, that does not look like it will end any time soon.