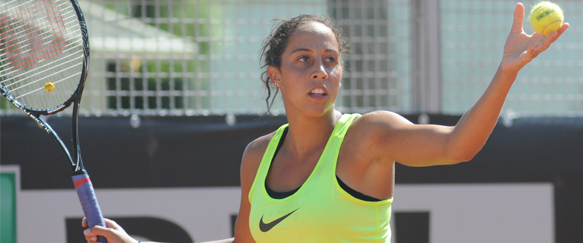 Madison Keys, a 19 year-old tennis player native to Rock Island, Illinois, advanced to the Grand Slam semifinals at the Australian Open yesterday after beating legendary tennis player Venus Williams.
Ranked 35th worldwide, Keys next takes on Venus' sister, Serena Williams, in the semifinals. Ironically, Keys became interested in Tennis at a very young age watching then-upcoming star Venus Williams play at Wimbledon.
The Australian Open is the second-largest major tennis tournament - after the U.S. Open - and has been held in Melbourne since 1905.
Read more about Madison Keys semifinal match on ESPN.