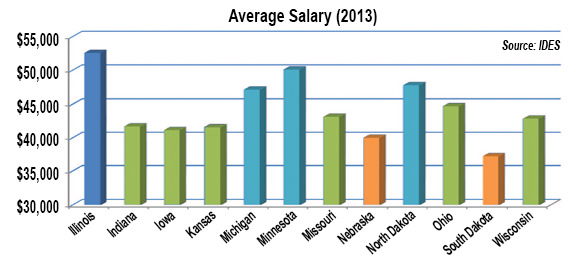 If you want to live in the Midwest, Illinois is your best bet for making the highest salary. The average worker here makes $52,588 per year. In fact, the state ranks head and shoulders above most of its neighbors. Only in Illinois and Minnesota does the average worker bring in more than $50,000 per year.
Even when compared to the whole nation, Illinois comes off well, with the 8th best pay in the United States.
Illinois comes out even better when you consider the state's very reasonable cost of living.
Sure, it costs more to live in Illinois than in some of our neighboring states, but when you factor in Illinois' high average salary, most Illinois workers are still better off than workers in places like Indiana and Wisconsin, as the chart below illustrates.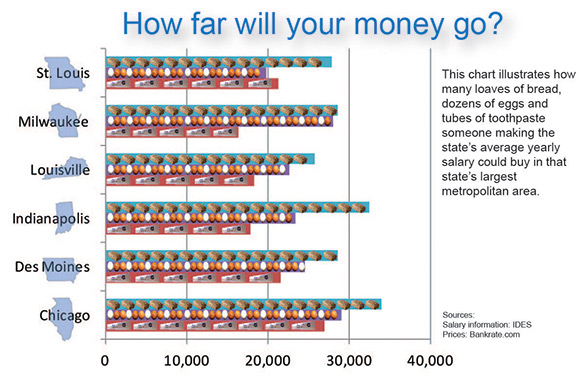 This chart demonstrates how many loaves of bread, tubes of toothpaste and dozens of eggs the average worker could buy in a year if she spent all of her money on these products. It compares the center city of the biggest metropolitan area in each state, which is typically the most expensive place to live.
The average worker living in Chicago can afford more than someone in Indianapolis, St. Louis or any of Illinois' other neighbors' biggest cities.