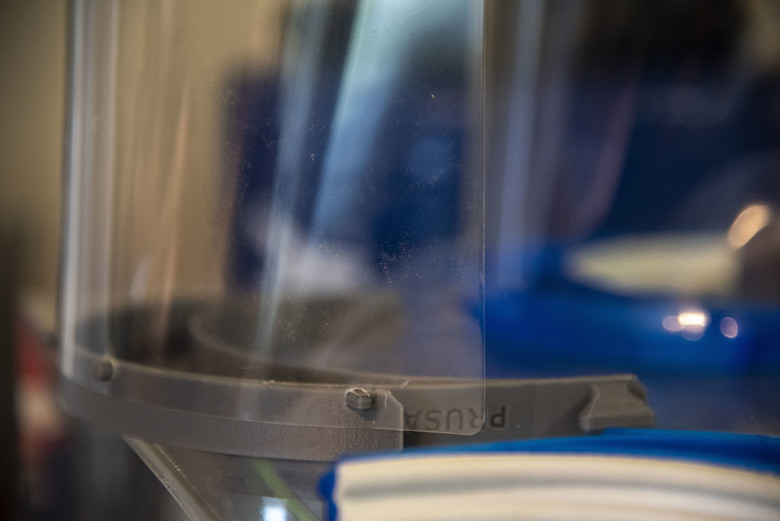 With face mask and shields running low across the state, local businesses and organizations are doing what they can to help first responders and health care workers in the Western Suburbs. In one example, the STEM-education company TinkRworks donated 100 3D-printed face shields to firefighters and paramedics at the Aurora Central Fire Station.

Using 3D printers and three laser cutters across three makerspaces, they have produced about 50-60 shields every day, donating them across the region to first responders. Some of these makerspaces have been set up in schools and are being operated by the school officials.

School officials at S.E. Gross Middle School in Brookfield and Avery Coonley School in Downers Grove are operating the tools to make the shields, because they are the only ones who currently have access to the tools. S.E. Gross Principal Ryan Evans and Peter Brown, chief financial officer and assistant headmaster at Avery Coonley, are working as fast as they can to get equipment out to first responders.

In their first 10 days of operation, they have produced more than 300 face shields, which have all been donated to first responders in the area.