Published: Tuesday, June 06, 2023 12:27 PM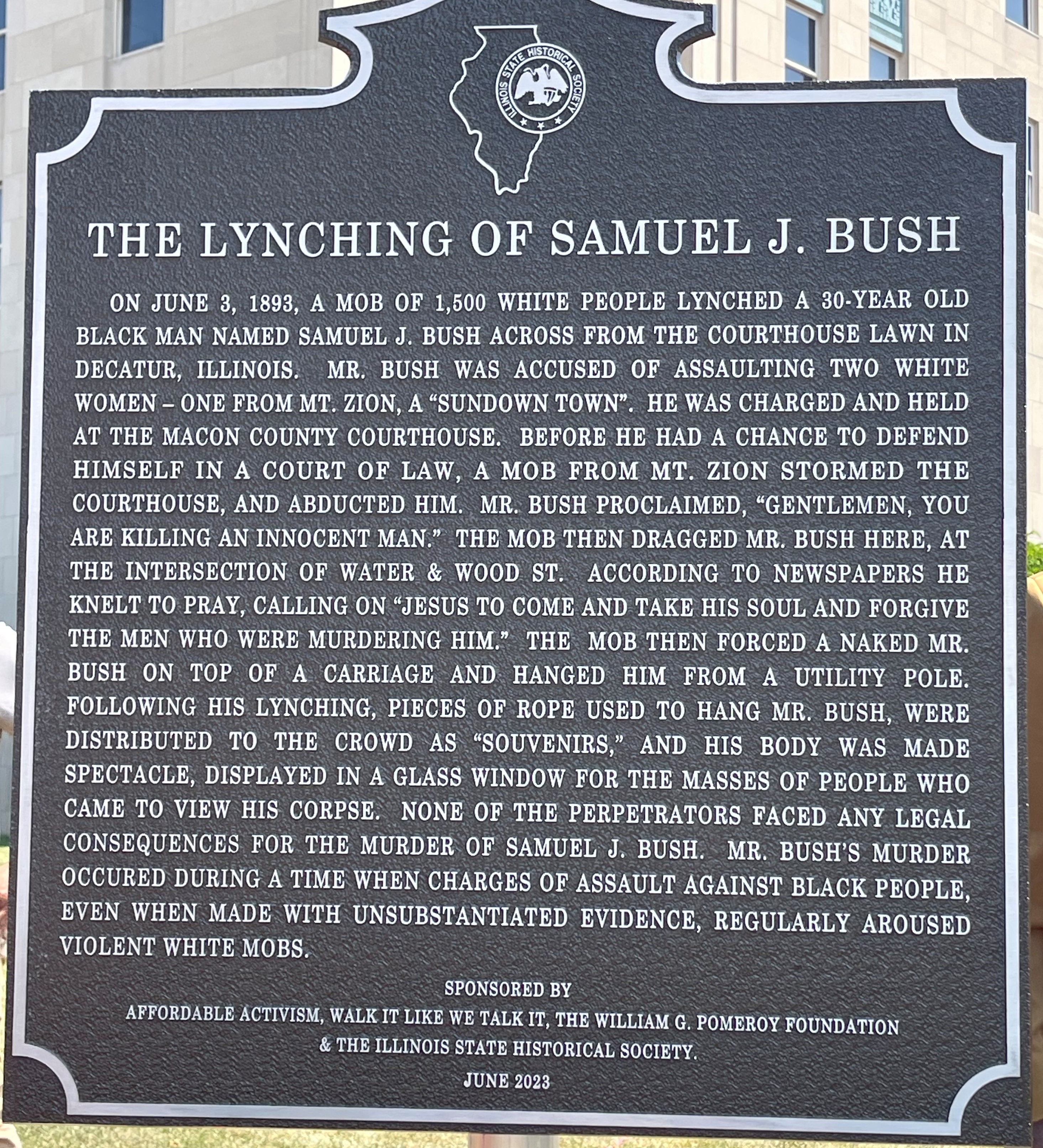 Between 1891 and1914, there were at least 22 racially motivated lynchings in Illinois. On June 3, 2023, exactly 130 years after his murder, the first Illinois State Historical Society marker recognizing the untold stories of racial terror lynchings was placed in the city of Decatur in memory of Samuel J. Bush.
Bush was accused of assaulting two white women on June 3, 1893. He was then charged and held in the Macon County Courthouse. Before he had a chance to defend himself in a court of law, a mob of 1,500 white people from Mt. Zion stormed the courthouse, and abducted him. The mob then dragged a naked Mr. Bush to the intersection of Water & Wood Street, and proceeded to hang him from a utility pole. There, according to newspaper accounts, he knelt and prayed for, "Jesus to come and take his soul and forgive the men who were murdering him."
None of his perpetrators faced legal consequences for his murder.