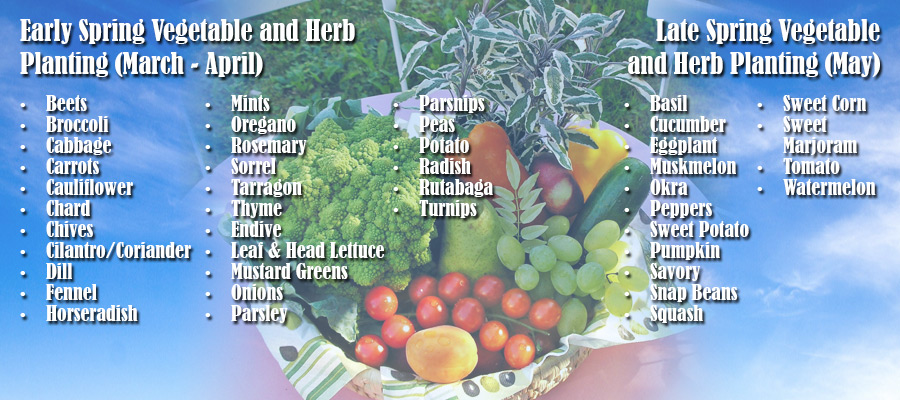 One of the joys of living in Illinois is the exceptional growing conditions for lawns, gardens and commodities. The great soil, moderate temperatures and adequate water resources of our state have made Illinois a great place to grow the fruits and vegetables we all enjoy. With the gradual rise in temperatures, homeowners and gardening enthusiasts are starting to get outdoors and prepare their lawns and gardens for the upcoming summer.
After a long, snowy winter followed by the early spring rains, gardeners should be aware of the moisture levels in their lawns and gardens. An easy test is to grab a handful of garden soil and give it a light squeeze. If it clumps instead of crumbling, let the soil dry out a little more before amending or planting. While you are testing your lawn for moisture, you can also check the pH level of your soil. Certain crops and grasses require either alkaline or acidic soil. Save yourself time and effort by testing your soil before you decide what to grow.
Homeowners who wish to have a vigorous and healthy lawn should begin any lawn treatments now. April is a great time to reseed lawns. Pick a seed mixture that matches the growing conditions of your lawn. For instance, if you have trees that provide shade to your yard, pick a shade-friendly seed mixture. Once you've picked the right grass seed for your lawn, begin repairing your lawn by rigorously raking the yard, removing old thatch, dead leaves and any other remnants of winter. Should your soil be too compact, aeration – the act of leaving small holes in the lawn – will help reinvigorate the soil. Once you've aerated and raked the lawn, begin repairing patches with your seed mixture. Remember to be patient. It will take a while for the seed to take hold and begin filling in the yard.
Now, gardeners can begin turning over soil and adding amendments to their garden plots, such as fertilizer. Remember that our gardens need the right mix of organic materials and nutrients to thrive. For example, blueberries need acidic soils to grow. First, check the pH level of your soil and should it be too alkaline, adding garden sulfur (found at many garden or home stores) will help your blueberries grow. Various crops can be planted now, including leafy greens, onions and some herbs. Seedlings, such as peppers and tomatoes may be gathered and prepared for transplant. Keep them warm and under lights to ensure future growth and health. Many other vegetables may be planted directly, including radishes, turnips and carrots.
Daffodil, tulip and other bulbs should be blooming in April. Once they begin growing, let them continue throughout their growing life. Once the blooms die off, pick the dead portion of the flowers off, leaving the foliage until it turns brown. Should the foliage become untenable, loosely tie the leaves together and let them grow. This will help strengthen your bulbs for the future. Also, prepping your flower beds with mulch will help keep weeds down throughout the season.
Keep in mind, there may still be cold temperatures in April. Make sure to protect your hard work in the garden by watching for falling temperatures and protecting any tender plants that are outdoors. For more information on gardening in Illinois, please visit one of the many web resources, including the University of Illinois Extension website or you can add retired University of Illinois horticulturalist James A. Fizzell's, Month-by-Month Gardening in Illinois and Illinois Gardener's Guide to your garden library.