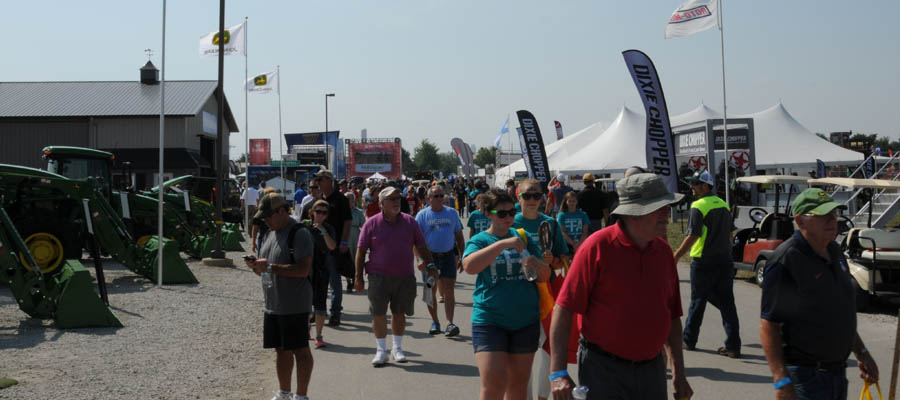 Visitors from all 50 states and more than 40 countries descended on Decatur earlier this month for the 2015 Farm Progress Show. With more than 600 vendors, the show is the largest outdoor farm show in the country and highlights the latest in agricultural equipment, techniques and other farming products.
Nikhil Vadhavkar, Chief Executive Officer of Massachusetts-based Raptor Maps Inc., attended the show to highlight the benefits of utilizing unmanned aerial vehicles, commonly called drones, in farming practices.
"We provide a full-service analytics solution for our agribusiness clients," Vadhavkar said. "They tell us what they're growing and what their needs are, and we build them custom hardware and software to meet their needs."
As drone technology has become more and more common in Illinois farm fields, universities have adapted their programs to ensure tomorrow's farmers are ready for the future.
"Instead of a crop scout going into the field and looking at the crops, they're instead going to look at aerial readings from the drones," Jean Drasgow with the University of Illinois said. "It's the same skill set. You still have to know what the diseases are and what is affecting the crops but what's different is the platform that you're doing it from."