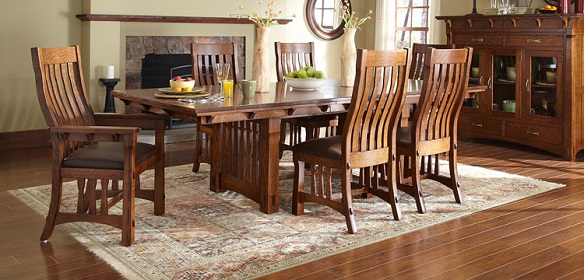 Simply Amish Furniture, based in Arcola, IL, has been making quality, top-of-the-line wood furniture since 1979. In a time when people in the city had to travel to the country to get good quality furniture, a group of family members joined forces with a vision to bring Amish furniture to the city.
The family-owned business started when co-founder, Kevin Kauffman, learned the trade from his father. Soon after, Kauffman expanded his vision when he joined forces with his brothers and uncles. Now Simply Amish Furniture has a nationwide distribution system.
The company has multiple collections of handmade custom furniture, each item built to order and distinctively made for the customer. Their custom furniture ranges from beds to desks, and from tables to storage pieces – all built in the Amish tradition.
For more information: http://www.simplyamish.com/