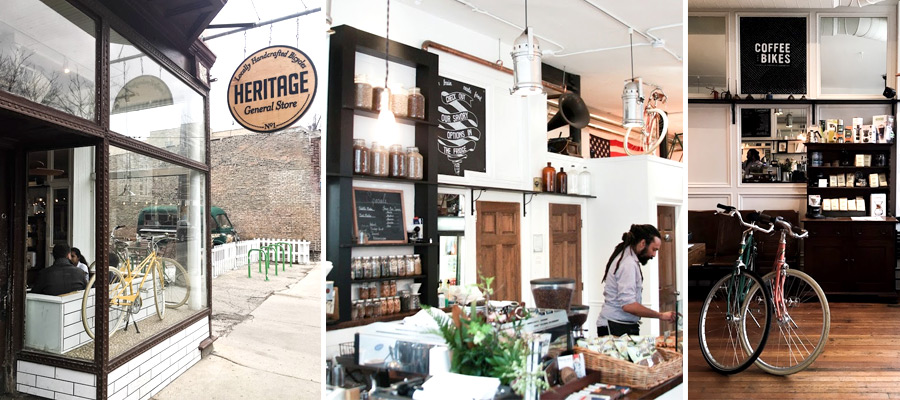 Chicago's very own Heritage General Store brings a gentle touch to the city with its unique seven-day full service. No other shop in town supplies visitors with freshly brewed coffee and building and repairing bikes. The store's mission is to build eco-friendly transportation with local manufacturing. Heritage is a blend of good coffee and conversation with the lasting experience of handcrafting one's own personal bike.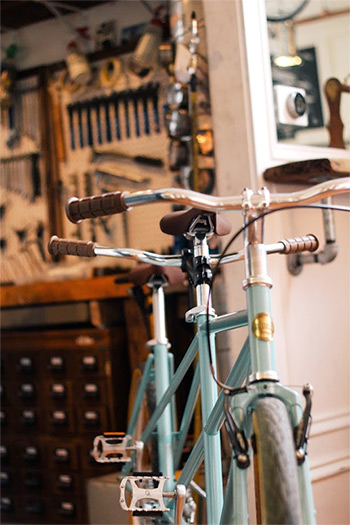 Michael Salavatore, Heritage owner and CEO, said he wanted to build a trusting space for his customers. He invites visitors in to be a part of the experience by creating relationships and helping customers design their vintage dream bike, and for that reason no bike leaves the store the same way.
The shop is open from 7 a.m. to 7 p.m. Monday through Sunday. Bike experts say repairing needs can be met in as little as five minutes. As for building and choosing the perfect bike, Salavatore says he's helped customers for two hours to ensure they received quality care.
Along with the coffee bar and bike center, Heritage also houses a retail area. Sometimes local designers contribute to the stock where you'll find bike racks, bags, ponchos, t-shirts, helmets and even jewelry crafted out of recycled bike parts.
So whether you come to design a bike, grab a coffee or pick out the latest vintage jewelry, Heritage General Store is the place for you.
For more information visit: www.heritagebicycles.com