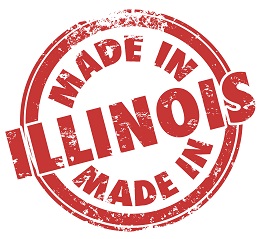 Tree Hopper Toys was started five years ago as a hobby for owner Eric Siegel in his one car-garage. From their humble beginnings, they were eventually able to move out of the garage and into a warehouse where they now employ seven people who design, print and assemble all the toys here in Illinois.

Last week I like Illinois had the chance to speak to Eric Siegel about the successes of the company.

ILI: Can you tell us about the successes of your business, and why you think you have had such great success?

Siegel: I think one of the keys to our success is our flexibility and being able to respond to feedback. Being a small company, we have a lot of resources in Illinois. Local venders move quickly and respond to us so we can get our products to the market quickly. Also, people really want to buy locally-made products these days. People are willing to pay a little more to buy local.

ILI: How has being located in Illinois contributed to the success of your business?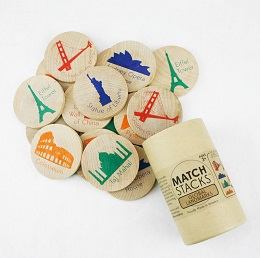 Siegel: Being in the Midwest is great – we can work with vendors all throughout the Midwest and east coast. Being centrally located has its geographic benefits in terms of moving product as well. We are really close to New York, and the west coast is only a four hour flight.

Additionally, in Chicago there is a great creative community and network of small businesses. We outsource some of our screen printing, and without the local community it wouldn't be as cost effective or as easy to do. I love Illinois. Born and bred.

ILI: As a local company, what impact does your business have on your local community?

Siegel: Other than just providing jobs directly for everybody who works here, all the money we spend to make our products goes back into the local economy - whether through employees directly, or through other partners we work with in the area.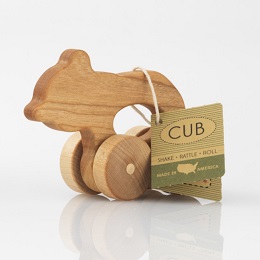 ILI: Is there anything else you would like to tell us about Tree Hopper Toys?

Siegel: All of our toys really require engagement. Our toys are not just something that beeps and squeaks. Kids really have to engage in our toys, and in doing so they are putting in their own creativity. Our toys provide a tool for them to dig through their world and figure things out. For instance, our Match Stacks game has the intention of being a memory game. However, a three year old may see them as tokens, or a pirate's treasure. Our toys inspire imagination.

Based just outside of Chicago, Tree Hopper Toys specializes in creating toys using sustainable American hardwoods.

You can find these toys online, as well as in retail stores in 29 states and 4 countries.

For more information: http://www.treehoppertoys.com/