Illinois is home to many unique and exciting businesses. JAVA & Co. is an example of one with a fun and interesting history.
Brain and Jamie Knoll have a rich history and background working in restaurants and hospitality. When they came to Illinois to renovate a house from the 1800s, they thought they were only going to stick around for a little while. Now, they are the proud owners and operators to JAVA & Co., a company that specializes in flavor- infused syrups.
Read the story below from the co-owner herself. Jamie Knoll tells the story of two business savvy individuals who traversed the country to settle in Illinois to make tasty syrups and more.
ILI: How did you get your start and how has your business grown since the beginning?
Knoll: My husband and I have a background in restaurants and hospitality both in New York City and Las Vegas. We left Las Vegas and moved across country to Illinois to begin a house renovation and reconnect with one another through the process, but the business never left our veins. What we considered a temporary one-year move soon became permanent as we fell in love with the small town of Henry, Illinois, and our now-renovated 1857 home. JAVA & Co. began with our coffee-infused syrup. Brian had made this syrup for years during the holidays and special events at home. We realized there was nothing like it on the market, so we drew on our food and beverage experience and decided to make a go of it. In 2008, JAVA & Co. was born.
ILI: How do you think you have had such success?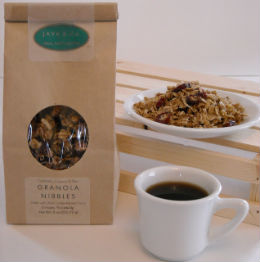 Knoll: Food brings people together and that is how memories are made. We witnessed this first-hand in restaurants. It was like throwing a party every night. The growing popularity of cooking shows and celebrity chefs has given consumers confidence in exploring new and different flavors and food combinations. The JAVA & Co. Collection is not standard fare. Our recipes are proprietary and small batch, allowing for hand-picked ingredients and ultimate freshness. Our customers inspire us as we create new products and pair new flavors.
ILI: How does being in Illinois contribute to the success of your business?
Knoll: Illinois communities and the Department of Agriculture's product programs provide strong support for local businesses. Even though JAVA & Co. does not farm or produce agriculture, the IDOA has been instrumental in our success.
ILI: What effect does your business have in your local community?
Knoll: We participate full time in two local farm markets during the growing seasons - Peoria and Bloomington -- and attend stand-alone markets in the off season when opportunities arise. We worked with a local farmer and created a spicy habanero caramel recipe to use his chemical- and pesticide-free grown habanero peppers. These relationships and access to the best local produce are benefits of attending local farm markets. We're thrilled to say the spicy habanero caramels recently won first place in the Sweet Heat Division of the 2016 Scovie Award Competition.
ILI: How many people do you employ?
Knoll: My husband and I are the JAVA & Co. team. We founded, own, operate, produce, market, develop, package, do dishes and take out the trash. And there are many more hats we wear to keep it all running smoothly.
ILI: Do your materials come from Illinois or elsewhere?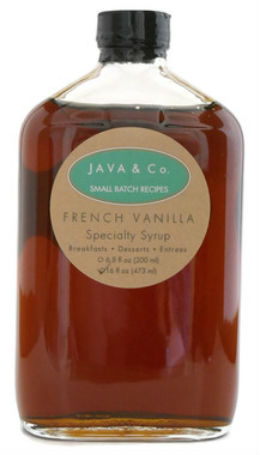 Knoll: Most materials are sourced through suppliers in Illinois. This is important to give back locally and support fellow local businesses. Our second source focus is within the United States. Due to the nature of our ingredients, some are not grown in the United States, including coffee, star anise and other specialty spices. Even so, we purchase our main product ingredient fresh roasted Arabica coffee beans from a local, small-batch roaster. The specialty spices come from companies within the United States who import.
ILI: What is the mission of your business?
Knoll: JAVA & Co. wants to bring great flavors to your kitchen table. Not everyone is a chef, but that doesn't mean everyone can't cook like one with access to the right specialty ingredients. We want you to be the hero of your kitchen. When family or guests take a bit of a dish, pause, and then their eyes roll back in their head from the deliciousness, it's a win-win!
ILI: What do you love about Illinois?
Knoll: Illinois is where JAVA & Co. began. If we hadn't trekked to Illinois, JAVA & Co. would never exist and Brian and I would be going down a different path. It was meant to be.
We are blessed to be able to do what we want to do. Our restaurant experience — we worked with a lot of talented people — has enabled us to be successful at this. At the end of the day, we couldn't do this without the support of our families and our customers.
For more information visit: http://www.javaandco.com/