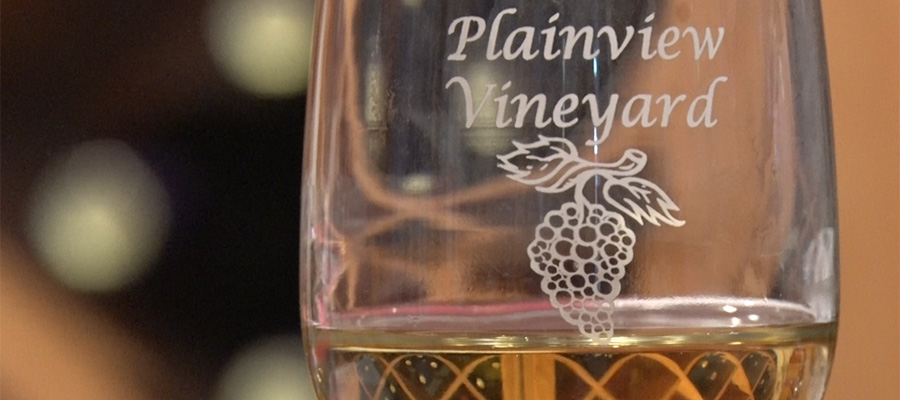 When you think of vineyards, Illinois might not be the first place that comes to mind. Al and Jackie Becker started one of the first wineries in Central Illinois in the early 2000's.
"We had a planting in 1998 that was our initial planting, and in 2000, we planted the main part of our vineyard. In 2002, we planted seedless table grapes. We grow three varieties of grapes here: we grow juice and jelly grapes, wine grapes and we also grow seedless table grapes for eating," Al Becker said.
Over the last 15 years, the number of wineries in Illinois has grown exponentially, from 14 to well over 100. This growing trend has attracted people from all over to see what Plainview Winery has to offer.
"Different regions of the country are going to grow different types of grapes and they want to try those grapes from those areas. We have gotten people from all across the United States to come here to find out what kind of regional wines we have in this area," Al Becker said.
Given the increased interest in wine tourism, the Beckers have incorporated a means of transportation to their business.
"We also promote people riding Amtrak too, coming into Carlinville from Springfield, St. Louis – we can pick them up at the train and bring them down to visit the winery," Jackie Becker said.
"We have a deal with Macoupin County Transit, where they'll come pick you up, or we can pick you up at the train station," Al Becker said.
Starting a small business from the ground up isn't easy, but the Beckers don't regret a thing.
"It's all worth it – it's all worth living here. It's our home, Illinois is our home," the Beckers said.