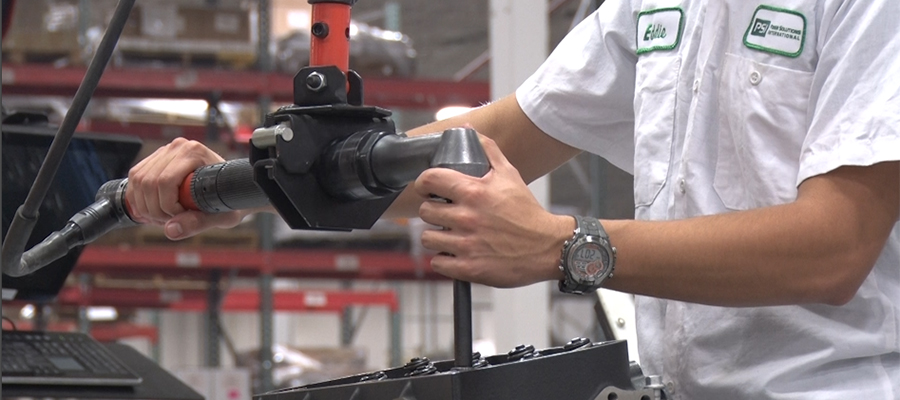 Illinois has long been a leader in manufacturing operations, with chemical, auto and food production well established industries throughout its history. While traditional manufacturing as a whole has decreased in the United States, Illinois still maintains a diverse array of manufacturing operations.
Power Solutions International, based in Wood Dale, started as a diesel engine distributor but has since expanded into the alternative fuel market.
"We represent a number of companies, like General Motors and Perkins, where we take their product and adopt it for uses for which they didn't necessarily design it," said Don Wilkins, Vice-President of Advanced Product Development at Power Solutions.
The rise in environmental protection efforts, especially the reduction in carbon dioxide pollution, has led to increased interest in alternative fueled engines worldwide. Power Solutions has tapped that market, becoming the largest alternative fuel engine supplier in the world.
"Virtually every time the emissions regulations change in the United States, we see our business grow almost 30 percent," Wilkins said. "The regulations were a big motivator for customers to change, and every time they looked at the change more and more of them have decided to go with alternate fuels."