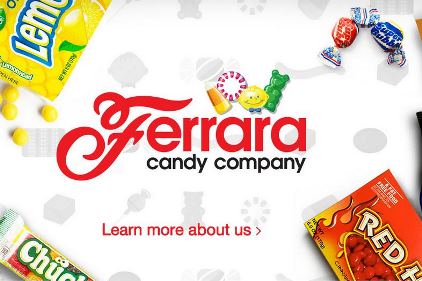 An Illinois-based candy manufacturer is bringing a sweet deal to the city of DeKalb. The Ferrara Candy Company today marked the opening of the company's latest facility in the state of Illinois.
Ferrara's new distribution center expands upon the Chicago-based company's investments in Illinois and reflects the company's long history in the state. The new complex in the Chicago West Business Park will occupy 1.6 million square feet, create an estimated 500 local jobs and constitutes a $100 million investment in the DeKalb area.
The Ferrara Candy Company was formed from the merger of two companies, Farley's & Sathers Candy Company and the Illinois-based Ferrara Pan Candy Company. Ferrara produces many well-known candy products such as Lemonheads, Red Hots, Now and Laters, Laffy Taffy, and Butterfingers. The company is also the largest producer of candy canes in the United States.
Ferrara's decision to open their distribution complex in Illinois highlights the attractiveness of the state for business and corporate investment. Ferrara is one of a number of major companies expanding their footprint in Illinois over the last year, a list that also includes InnovaFeed and Kimberly Clark. Illinois recently reported the highest number of Fortune 500 companies based in the state since 2001.
The DeKalb distribution center was made possible by a partnership between Ferrara, the DeKalb County Economic Development Corporation, the Illinois Department of Commerce and Economic Opportunity and the city of DeKalb. Strong partnerships between municipalities, the state of Illinois and companies like Ferrara highlight the great potential for businesses to succeed in Illinois.
Learn more about Ferrara by visiting the company's website.