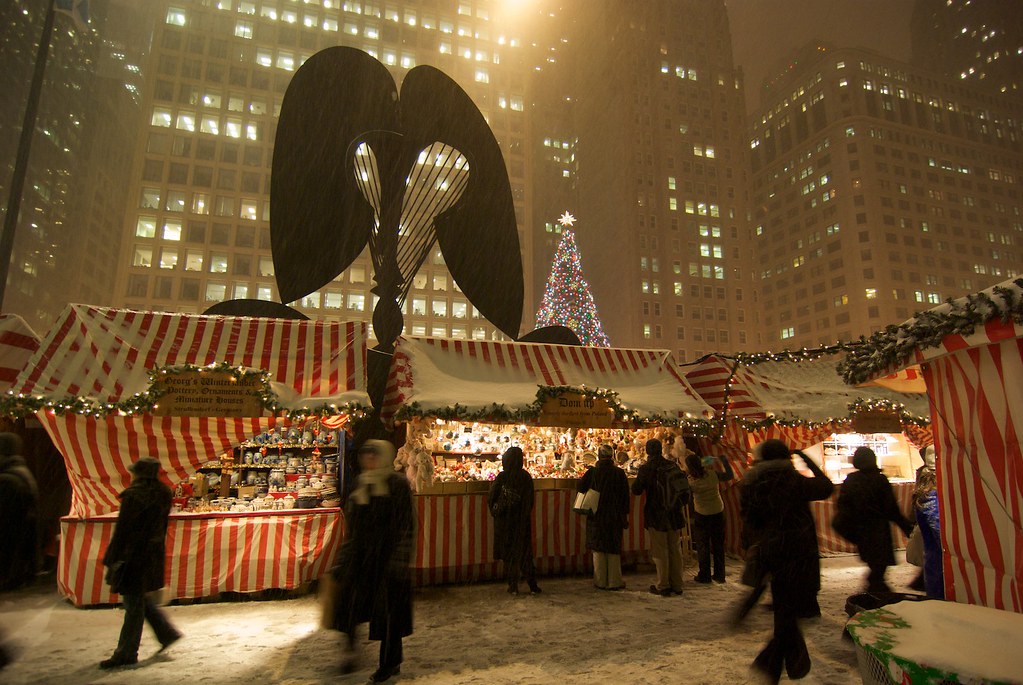 Looking for a great place to enjoy holiday cheer? Look no further! Last holiday season Chicago's Christkindlmarket was ranked the third best holiday market in the U.S. in 2021 by U.S Today's 10 Best Readers' Choice Awards. This year the market is expected to not only maintain, but exceed expectations. Established in 1996 by the German American Events, LLC, the Chicago market plays host to international and local vendors, supplying a unique array of items for all visitors. The market is located in the Daley Plaza of downtown Chicago, and the German-style outdoor market has become so popular multiple locations in Aurora and Wrigleyville have been added over the years. This year the market will run from Nov. 18 – Dec. 24, Sundays – Thursdays: a.m. – 8 p.m. and Fridays – Saturdays: 11a.m. – 9 p.m.
History of the market goes all the way back to 16th century Germany, where in Nuremberg the first Christkindlmarket was established. It was the first outdoor market of its kind. The Chicago market takes inspiration from Nuremberg. Every year Chicago, and its Aurora and Wrigleyville counterparts, seek to unite German and European tradition and support local and international vendors. The markets in Illinois are known for their high quality of vendor food, drinks, gifts and holiday cheer. For over 20 years now, the Chicago Christkindlmarket has been a haven for creating fun and unique family memories during the holidays.
Items that can be found at the vendors storefronts include things like Christmas ornaments from Bavarian Tradition, Belgian hot chocolate blends from Bob's Hot Chocolate, olive wood handcrafted items like music boxes from Bethlehem Nativity, or handcrafted bags and wallets from Ecodunia. If shoppers cannot wait for the markets to open to buy these wonderful items, they can even buy them online. Illinois' Christkindlmarkets are a staple of the holiday season in the state and they create memories that last a lifetime.
To learn more about all three Christkindlmarkets located in Illinois, and to shop from their vendors online, you can visit here.