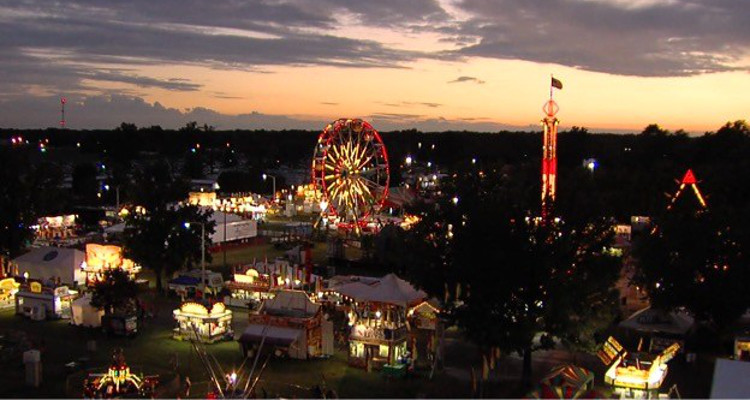 Corn dogs, cotton candy, ferris wheels and carnival games. Nothing brings out fond memories like the smell of fried food and shouts of joy at local state fairs. The Du Quoin State Fair recently had its 100th annual fair, with attendance levels reaching an all-time high in the fair's history. This marks a historic occasion for the fair, having its centennial anniversary coincide with record attendance. Over 170,000 people attended the Du Quoin State Fair this year, which was a 13.5% increase from attendance in 2021. Attendance in 2021 was 150,186 people. 2022 is the third year in a row that the fair has seen a steady increase in attendance numbers. The Du Quoin State Fair is growing in notoriety, which is a welcome benefit to the residents and businesses of the city. The Du Quoin State Fair this year generated over $320,000 in profit.
In addition to games and food, the fair also had a number of live music shows. Du Quoin was host to seven concert performances, which drew in over 11,500 people. One such artist was Cole Swindell, a country artists, who had over 3,500 tickets sold for his performance. Swindell's performance was the fourth largest attended show in the Du Quoin State Fair's history since 2012. It was lucky Swindell's performance was so popular, as the fair had an unfortunate last-minute cancellation from country artist Randy House this year, making the grandstand stage to sit empty for the first times in years.
Despite that hiccup, this year's Du Quoin State Fair was still a raging success filled with plenty of fun times for families and individuals. If anyone wants to add to the growing number of attendees to this famous and enjoyable State Fair, the 2023 Du Quoin State Fair will run Aug. 25 – Sept. 4.