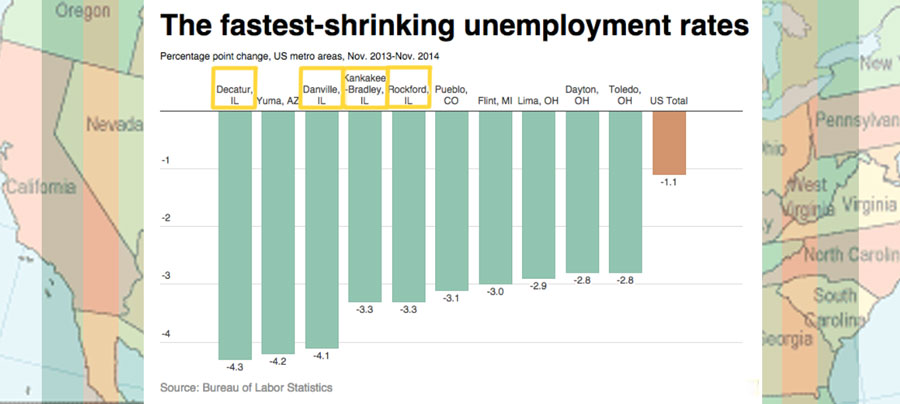 In a report largely overlooked when it was published on December 30, a Vox.com story analyzed the U.S. Labor Department's year-to-year unemployment rate changes for metro areas. The total U.S. unemployment rate shrank 1.1 percentage points. The ten metro areas with the fastest-shrinking unemployment rates ranged from 2.8 to 4.3 point improvements.
Illinois claims four of the top five spots. Decatur leads with 4.3, along with Danville's 4.1, Kankakee-Bradley's and Rockford's tie at 3.3 point drops.
Metro areas where the unemployment rate is growing the fastest are in Iowa, New Jersey, Alabama and Louisiana.
Read the full Vox story: These are the 10 cities where the job market improved the most in the last year