Published: Thursday, February 01, 2018 09:00 AM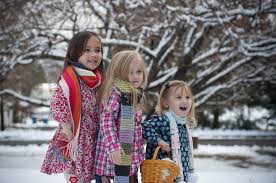 Planning family outings during the unpredictable winter weather can be daunting, but below are a variety of different events happening that can make planning easier.

Admission to the Chicago Museum of Science and Industry will be free until Feb. 27. With a variety of educational and interactive exhibits and events geared toward children and adults, it's a great time to experience one of the largest science museums in the world with the entire family.

In the Lisel area, the Morton Arboretum's Enchanted Railroad brings life to 10 miniature model trains from around the world that wind through captivating scenery. The two-story display can be enjoyed by children of all ages.
For outdoor activities, Naperville's Knoch Knolls Nature Center will host a guided family hike event on Feb. 3. This is a chance for you to not only enjoy the winter scenery, but also look for signs of wildlife. The park recommends wearing sturdy hiking boots or snow boots and dressing for the weather. The event is free, but registration is required. For more events at Knock Knoll Nature Center, click here.

Every Monday morning in February, the Garfield Park Conservatory in Chicago puts on an event called "Morning Glories" from 10 a.m. until 12 p.m. This event allows children to explore different areas of the Children's Garden in the winter and participate in story time.

For evening activities, the Garfield Park Conservatory also hosts its "Wild Wednesdays" from 4 – 7 p.m. Children will have the opportunity to discover nature, get their hands dirty and learn about different animals and plants.

To check out more events happening in February, click here.