Published: Thursday, January 25, 2018 10:39 AM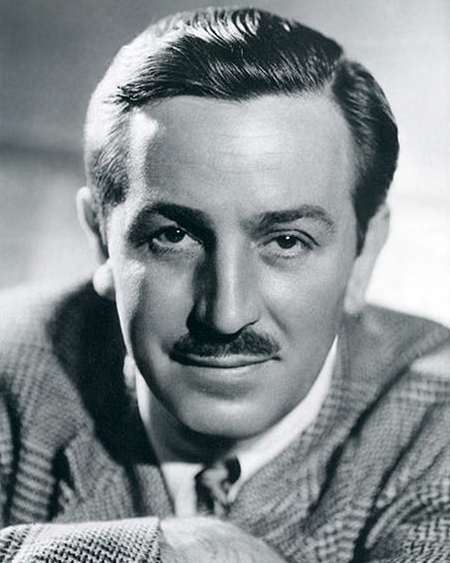 Did you know? Walt Disney was from the Hermosa neighborhood of Chicago, Illinois. He was born on Dec. 5, 1901 to Flora and Elias Disney and he was one of five children.
Disney attended McKinley High School in Chicago where he took drawing and photography classes. He was a contributing cartoonist for his high school paper and attended night classes at the Chicago Art Institute.
In 1919, Disney started to pursue a career as a newspaper artist. He began working as a cartoonist at the Pesmen-Rubin Art Studio in Kansas City. While in this position, Disney met Ub Iwerks. After both Disney and Iwerks were laid off from Pesmen-Rubin Art Studio, they formed their own company, the Iwerks-Disney Commercial Artists. After struggling to develop a customer base, Disney and Iwerks left their firm and began working for the Kansas City Film Ad Company. There, Disney became interested in animation.
With a coworker from the Kansas City Film Ad Company, Disney formed a new animation studio that would go on to become Laugh-O-Gram studio. The studio went bankrupt shortly before Disney finished his first animation called Alice's Wonderland. Disney was able to sell these cartoons to a distributor in New York who turned it into a series.
On Oct. 16, 1923 Walt Disney and his brother Roy founded the "Disney Brothers Cartoon Studio" to produce the Alice in Wonderland series. The series ran until 1927.
Looking for a new challenge, Disney soon created a new character, Mickey Mouse, with the help of his chief animator Ub Iwerks. Mickey Mouse was based on Disney's pet mouse. Disney was unable to distribute sell his first two Mickey Mouse shorts because they were silent films and sound was the new revolution in the film industry. On Disney's third try, the cartoon had fully synchronized sound, and "Steamboat Willie" opened to rave reviews at the Colony Theater in New York on Nov. 18, 1928. "Steamboat Willie" was the first animated short-film to include sound.
After creating a few more shorts and experimenting with color cartoons, Disney created his first feature-length film, "Snow White and the Seven Dwarfs", which premiered in 1937. Though many doubted the project, it turned into a huge success.
During his lifetime, Walt Disney won 22 Academy Awards. He built Disneyland and helped develop Epcot, the center of DisneyLand. A true innovator, Walt Disney left a legacy of family entertainment that continues today.
For More information on Walt Disney click here.