Published: Tuesday, January 16, 2018 11:26 AM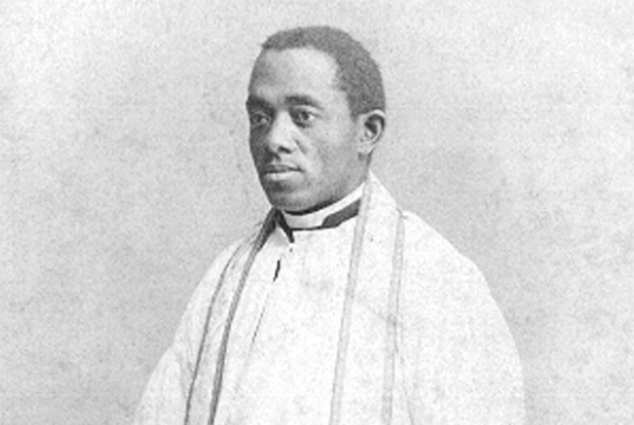 Father Augustus Tolton is known as the first African American priest in the United States. Born a slave in Missouri in 1854, his family eventually reached the free state of Illinois.
At the age of 16, Tolton felt called to the priesthood but he was denied acceptance by every Catholic seminary in the country. With the help of two Quincy priests and Catholic benefactors, Tolton worked odd jobs and in tobacco factories over the next 10 years until he was able to save enough money to travel to Rome to attend a seminary there.
After completing his courses in Rome, Tolton was ordained on April 24, 1886. He expected that he would be sent to an African mission, but he instead returned to Illinois to serve the African American population.
Tolton's first assignment was Saint Joseph's church in his hometown of Quincy. During his two years there, he gained enormous respect from many of the German and Irish parishioners. However, he also endured humiliation, isolation and condemnation from fellow priests who would not accept him.
Later, he was invited to Chicago to help minister the emerging black Catholic community. He served as a minister at Saint Augustine's, which would later become Saint Monica Parish, located in the Nottingham neighborhood of Chicago. His remaining years there were spent ministering to the poor, caring for the sick and hungry and working tirelessly to raise funds for the community.
Tolton's reputation earned him the opportunity to preach from many pulpits and podiums where he could share his faith. He addressed the First Catholic Colored Congress in Washington, D.C. in 1889.
He died in 1897 at the age of 43 from complications of a heatstroke while returning home from a pastoral retreat.
In 2010, Tolton was nominated for sainthood by the late Cardinal Francis George of Chicago. A formal report documenting his life was submitted to the Vatican in 2014 and is awaiting a ruling from the Congregation for the Causes of Saints.