Published: Thursday, March 10, 2016 01:26 PM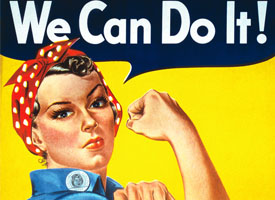 Honoring the achievements and essential roles played by women in American society was the impetus behind the first official celebration of women's history in 1982. Originally lasting just a week, the National Women's History Project lobbied Congress to make the event month-long, succeeding in 1987 when the first "Women's History Month" was celebrated.
International Women's Day, celebrated on March 8, similarly highlights the achievements and accomplishments of women across the globe. This year's theme is "Pledge for Parity," celebrating women's contributions to social, economic, cultural and political achievements but highlighting the work that still needs to be done to achieve full gender parity.