Published: Thursday, April 13, 2017 04:41 PM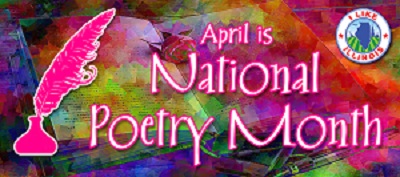 April is National Poetry Month and in Illinois, a state with a rich literary history, it is the perfect time to celebrate the life and cultural achievements of Illinois Poet Laureate Gwendolyn Brooks. Brooks was the first black author to win the Pulitzer Prize in 1950 for her book of poetry Annie Allen. Because of her long and decorated career as a writer and professor of poetry, Gwendolyn Brooks has earned her place among the literary titans of Illinois and the United States.

Born in Kansas in 1917 to parents who encouraged her creativity and intellectual curiosity, Brooks and her family moved to Chicago when she was very young. Brooks was an avid reader and writer as a child and her talent was evident at a young age. She was first published at 13 when American Childhood published her poem "Eventide." By the age of 17, her poems were frequently published in the Chicago Defender, a newspaper serving Chicago's black population.

Brooks's community and upbringing are important threads that run through all of her work. Her first collection is titled A Street in Bronzeville, a nod to her neighborhood on the South Side of Chicago. Her poems celebrated, examined and portrayed urban black culture in the mid-20th century, a time when such representations were extremely rare. Literary critic Richard K. Barksdale described the poems in Brooks's Pulitzer Prize-winning collection Annie Allen as "devoted to small, carefully cerebrated, terse portraits of the Black urban poor." The author herself once described her style as "folksy narrative."

Annie Allen tells the story of a black girl growing into adulthood. The work addresses social issues of the time, including the role of women in society. Starr Nelson of Saturday Review of Literature calls the book "a work of art and a poignant social document." The book was published in 1949 and won the Pulitzer Prize in 1950 at a time when the American literary community had not yet awarded the Prize to an African-American and had honored very few women with the Prize.

Brooks had a long writing career during which she also taught at Illinois institutions of higher learning including Columbia College, Northeastern Illinois University and Elmhurst College. Because of her contributions to the American literary and cultural landscape, Brooks succeeded the great Carl Sandburg as poet laureate of Illinois in 1968. She served in that position until her death in 2000 after a long and prolific career. She left behind a substantial body of work and a long list of contributions to American culture.