Published: Thursday, January 24, 2019 03:53 PM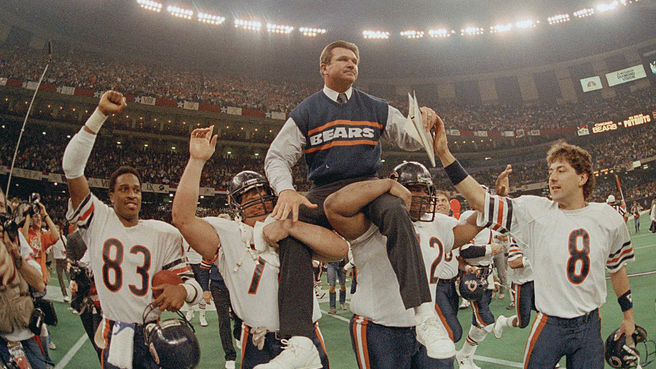 This week in 1986, the Chicago Bears beat the New England Patriots to win Super Bowl XX.
Led by Hall of Fame coach Mike Ditka, who was a tight end for the Bears in the team's last Super Bowl championship win, Chicago only lost one game to reach the championship match-up with the Patriots.
The Patriots scored a field goal only one minute into the game, which is the quickest lead in Super Bowl history. However, the Bears had a 23-3 lead by halftime.
The Bears defense maintained significant control in the game with seven sacks and causing six Patriot turnovers, four of which were returned for touchdowns. Rookie defensive tackle William "The Refrigerator" Perry had one of the game's most notable moments, running in a one-yard touchdown and spiking the ball in celebration.
The Bears finished the game with a remarkable 46 points to the Patriots' 10. Aside from their field goal at the beginning of the game, the Patriots only managed to score one more touchdown in the fourth quarter.
The Bears set a new NFL record by winning by a margin of 36 points and scoring more points than any team in Super Bowl history.