Published: Tuesday, July 10, 2018 02:59 PM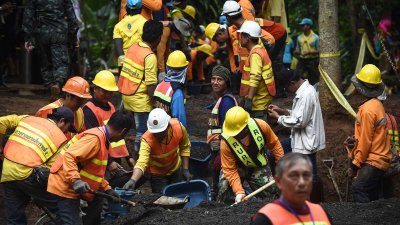 With the recent rescue of the boys' soccer team and their coach in Thailand, a new hero from Marion, Illinois emerges. Southern Illinoisan Thanet Natisri was at the center of the rescue operation.
Natisri is a groundwater expert and was called upon by the Thai government while already in the country working to bring people clean drinking water. His part in the operation included maintaining and lowering the water levels inside of the cave the soccer team was trapped in.
With a big storm expected to come in on Wednesday and possibly flood the cave more than it already was, his task was critically important. Natisri had to first search miles through mountains to find and stop the sources of water from getting into the cave, pump water out of the cave and also stop water from getting in.
The boys' soccer team, the Wild Boars, was trapped in the cave with their soccer coach for 18 days. Although the team and coach were all accounted for and safe on Tuesday, there was one casualty. A former Thai Navy SEAL who volunteered to deliver supplies to the group passed away due to lack of oxygen.
Now that the rescue mission is over, Natisri's wife, Yaha, is excited for her husband to return next Wednesday. The couple owns and runs a Thai restaurant in Marion together.