Published: Thursday, November 16, 2017 04:35 PM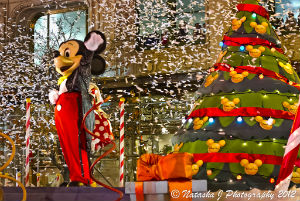 Looking for something you and your family can enjoy this weekend? Check out the 26th annual Magnificent Mile Lights Festival in Chicago.

The festival runs Friday, November 17 and Saturday, November 18. Friday evening events will be held at 401 N. Michigan Avenue. The festival kicks off with Santa Claus's arrival, fun activities and music. There will be samples of delicious food from Connie's Pizza, Garrett's Popcorn, Frango, Eli's Cheesecake and more.

Saturday will also be full of fun events including appearances from favorite performers such as American Idol veterans Taylor Hicks and Melinda Doolittle. Click here for a full list of performers.

To end the 26th Magnificent Mile Lights Festival, Mickey and Minnie Mouse, with a little help from their Disney friends, will be leading the annual parade. The parade will begin at 5:30 p.m. and travel down Michigan Avenue from Oak Street to Wacker. There will be floats, balloons, marching bands and performers. To light up the night sky, more than 1 million lights will be turned on.
Topping the magnificent night off, there will be a firework show over the Chicago River where the parade ends, between Michigan and Wacker.

If the weather keeps you from getting out watch the parade live on WLS-CH. 7 at 6 p.m. Saturday.

For more information regarding directions, weather, and street closures, click here.